From citrus to melon, to blackberry and pineapple, cannabis fruit flavor strains have become a game changer in many seed banks. Offering a delicious array of flavors as well as effects, any cannabis plant that has a burst of fruit flavor is bound to help wake your body up and enhance your mood.
Here's five of the best fruity cannabis strains sure to make for a pleasurable smoke.
Full of citrusy flavors, this phenomenal sativa-dominant strain certainly lives up to its reputation. Lemon OG Haze is a combination of three of the best-tasting cannabis strains, namely Vegas Lemon Skunk, OG Kush and Haze 1. With its strong, flavorful qualities in both the smell and taste, it's just what consumers would expect from a citrus based herb — zesty and fruity. The effects of smoking Lemon OG Haze bud are creative and uplifting, offering an incredible combination of potency and pleasure that makes it effective against inflammation and migraines as well as anxiety.
Fruity Juice
Fruity Juice is a sweet and fruity cannabis hybrid strain intended to give consumers a massive burst of sweetness with just the first toke. It's a crossing of a Thai landrace sativa and the Afghani Indica genetics, making it a indica-dominant strain. The variety of smells and flavors packs quite a punch ― a tropical fruit punch that is, giving consumers a delicious burst of sweetness.
Animal Mint Cookies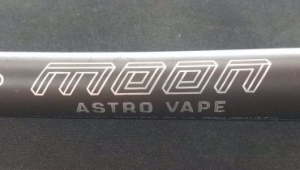 The wonderfully named Animal Mint Cookies (aka Animal Mints) is a well-balanced indica-dominant hybrid that comes with high THC content (thought to be above 20%) and a heavy sedative effect.
While Animal Mint Cookies is quite hard-to-grow, the rewards are certainly worth the effort with this strain providing consumers with a deliciously minty, citrusy flavour that helps to create a delightfully smooth smoke.
The aroma and flavour of Animal Mints are a balanced combination of its parental traits. When cracked open, the buds emanate a piney and nutty essence that transforms into a sweet and minty taste when consumed.
Cannalope Haze
Cannalope Haze is a sativa-dominant cannabis hybrid that will make quite the treat for all you Haze lovers out there.
The stimulating and relaxing properties delivers a quick, intense, yet mood-lifting buzz. With high THC levels, patients can medicate with this strain to help with nausea and fatigue.