Begin Your Day with Top 3 Cannabis
Various cannabis strains are bred to produce specific beneficial traits. Thousands of strains of cannabis exist. Some are stimulating and good for daytime use while others produce a sedative effect and are better suited for nighttime use. Cannabis strains can produce motivating kick in the morning that can help you get through out the day energized. Here are top three cannabis strains to put a spring in your step during the day!
1. Durban Poison
This is a pure sativa strain originating from Durban, South Africa. Famous for its sweet smell and energizing effect, Durban Poison also known for giving people creativity, which may be helpful in some lines of work.
Buy Durban Poison Cannabis Pre-Rolls Online from Los Angeles, California based Legal Cannabis Weed Dispensary
2. Green Crack
A great daytime strain, this pure cannabis strain has a tangy fruity flavor help users fight fatigue and stress. If you have little energy or motivation to drag yourself out of bed in the morning, then Green Crack is your remedy. Users can motivate themselves for any task with this strain.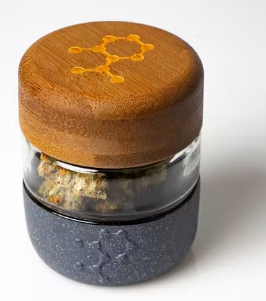 Shop for Cannabis Flower Online from NaturalAid – California, LA based Licensed Weed Dispensary
3. XJ-13
A sativa dominant hybrid cross of Jack Herer and G13 Haze, is a perfect strain for stimulating creativity and conversation. It creates an aroma of lemon, lime and tropical fruit, a perfect 'ambience' to kick start your day.