CBD, short for cannabidiol, is an active compound found in the cannabis plant. CBD is not intoxicating but may cause some drowsiness. The CBD in most products is extracted from hemp, a variety of cannabis that has only traces (up to 0.3%) of THC, the active compound that gets people high.
CBD may have pain-relieving and anti-inflammatory effects in the body. Many people use cannabidiol (CBD) to treat arthritis, pain, and other health issues, and CBD may also have the potential to quell inflammation.
What is Inflammation
Inflammation is part of the body's natural immune response, but it is intended for the short term. A cut is infected, the area becomes inflamed while your body is healing itself, and then the inflammation goes away once you're healed up.
Long-term inflammation, on the other hand, is associated with health problems. Chronic inflammation plays a role in autoimmune conditions like rheumatoid arthritis, multiple sclerosis, and lupus.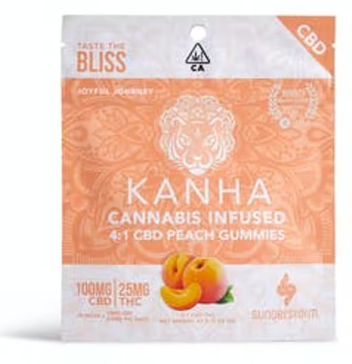 Buy Online Cannabis CBD Enrich Gummies from NaturalAid – Licensed Cannabis Dispensary, Sunland-Tujunga, California, Los Angeles
CBD vs Inflammation
Lab and animal studies have yielded intriguing information about CBD's potential for treating inflammation. In addition to studies showing a benefit for treating arthritis, other recent mice and rat studies suggest the anti-inflammatory effects of CBD may be much broader, including lowering cancer-related inflammation, inflammation related to prediabetes, and corneal inflammation after an eye injury.
One 2016 study looked at the effect of CBD on rats with joint inflammation. The researchers found that topical CBD gel reduced joint swelling and pain in the rats. Also, there were no significant side effects.
One 2017 review found that CBD's anti-inflammatory properties may help with the following conditions:
Alzheimer's disease
multiple sclerosis
general pain
inflammatory conditions
inflammatory bowel diseases
cardiovascular diseases