What is "Eating Disorder"
The American Psychiatric Association (APA) defines eating disorders as "illnesses in which people experience severe disturbances in their eating behaviors and related thoughts and emotions." Among the most common of these disorders are:
Binge eating
Bulimia nervosa
Anorexia nervosa
Rumination disorder
Restrictive food intake
Eating disorders can damage the heart, digestive system, bones, and teeth and mouth, and lead to other diseases.
Can CBD Help With Eating Disorders?
In addition to its potential role in providing relief from the anxieties and compulsions often associated with eating disorders such as anorexia and bulimia, cannabis derivatives may trigger some physiological changes that might mitigate both the onset and the consequences of eating disorders.
CBD may help improve mood associated with anorexia by reducing anxiety. Published in CNS and Neurological Disorders – Drug Targets, a study showed that CBD had therapeutic uses as an anti-anxiety-like and antidepressant-like compound.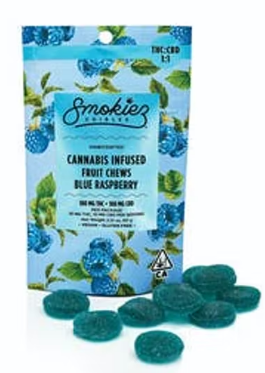 Buy Online Cannabis Edibles from NaturalAid – Legal Cannabis Dispensary, Sunland-Tujunga
CBD may also help reduce cravings by regulating the body's reward system so that the cravings are not that severe. CBD, through the actions of the endocannabinoid system, also impacts hormones that regulate appetite.
In another clinical study, young women suffering from anorexia nervosa received four-week administration of synthetic THC. This therapy produced significant weight gain in the subjects.
Cannabis has been shown to play a role in both the regulation of leptin levels and in the stimulation of anandamide release. A review from the UCLA School of Medicine suggests that marijuana may serve not only to stimulate appetite, but also provide a regulating effect.
Whether used to control anxieties and compulsions, stimulate appetite, reset the body's food triggers, or influence the metabolic process, there is growing evidence that medical marijuana may provide a valuable tool for those struggling with eating disorders.