Famous or notorious, whatever you say about the cannabis plant is all due to the active chemical compound found in the plant – THC (Tetrahydrocannabinol). THC is the psychoactive compound responsible for the high cannabis gives. When people say that a particular strain of weed is very strong, it's likely a high-THC strain.
Now lets take a look at top 3 high THC cannabis strains available today.
1. Lemon Meringue
A cross between Lemon Skunk and Cookies and Cream, this cannabis strain emits citrus and diesel aroma and is a sativa dominant strain. This strain has around 21% THC level and considered to have an uplifting effect. People use it to get relief from stress, anxiety and depression.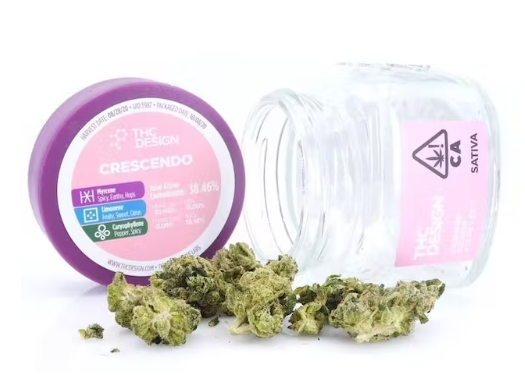 Shop for THC Cannabis Strains from NaturalAid – Legal Weed Dispensary, Sunland Tujunga
2. Girl Scout Cookies
A hybrid of OG Kush and Durban Poison, this strain is considered to be a true Cli calssic that has built a massive following among cannabis enthusiasts. While there are many varieties of this strain, original Californian GSC stands out for its potent THC levelof 25–28%. Its popularity is because of its strong high that perfectly balances cerebral stimulation with physical relaxation.
3. Laughing Buddha
Laughing Buddha is an award-winning sativa strain that has 21 percent THC. Users report it has the power to make you feel happy, euphoric and energetic even when you're feeling depressed. Laughing Buddha can relive you from stress, anxiety, pain and fatigue.