Cannabis has been a go-to-solution for many stressed individuals. With evolution and scientific breeding and cultivation, this versatile herb is supposedly to decrease and cure anxiety and stress levels. Here are 4 top cannabis strains that will help you to decrease stress.
1. Sour Diesel
A sativa dominant strain with THC levels as high as 26% is an ideal strain for the experienced ones. Its heavy sativa consistency, makes it one of the best weed strains for stress & anxiety. Many users report relying on this strain as one of the best weed strains for stress and anxiety, and to counteract exhaustion.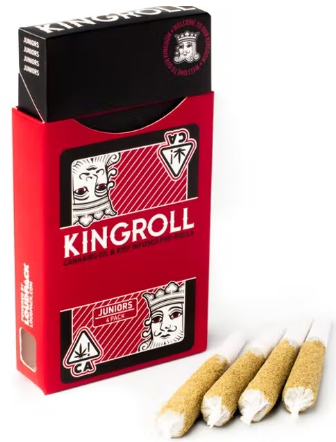 Shop Online for Sour Diesel Pre-Rolls from NaturalAid – Legal Cannabis Dispensary, Sunland, California
2. OG Kush
Made popular by American West Coast culture in the 90's, this hybrid strain is almost synonymous with stress-relief, as it automatically gives off that feeling of instant euphoria. This night time strain with its distinct scent of pine and earth will grant you that lazy, yet happy and uplifted sensation.

Shop Online for OG Kush Pre-Rolls from NaturalAid – Legal Weed Dispensary, Sunland, California, LA
3. Blue Dream
Blue Dream is one of the most popular marijuana strains in the U.S. It is a hybrid with multiple uses, including stress relief. This is not for someone that also experiences anxiety as it is a high THC strain and may induce some anxiety or paranoia. It has a citrus aroma and flavor, and should be used in small doses since it is often potent.
4. White Widow
Cannabis users looking for stress relief relied on White Widow since the mid-90s. This strain is a hybrid and its buds feature a white, crystal resin, which denote higher levels of THC. In fact, the average THC composition for this strain is 20%, which is a pretty high level, so you will definitely want to make sure to limit your dosages if you're a newcomer to the world of cannabis.