Digestive system helps your body in absorbing essential nutrients and also get rid of waste. Digestive disorders are problems dealing with your body's digestive system, such as irritable bowel syndrome (IBS), heartburn and gastroesophageal reflux disease (GERD). It is being tested with surprising results that marijuana helps positively to treat any digestive disorders. It has been said that centuries ago, cannabis was used to treat gastrointestinal disorders in the east and west.
Here is a list of top 4 types of cannabis that'll have your stomach feeling better in no time:
1. Midnight
A sativa dominant strain (very popular in Israel) with loads of CBD making it a cannabis strain for controlling pain, nausea, inflammation and indigestion. A perfect daytime strain to make you feel uplifted and energized.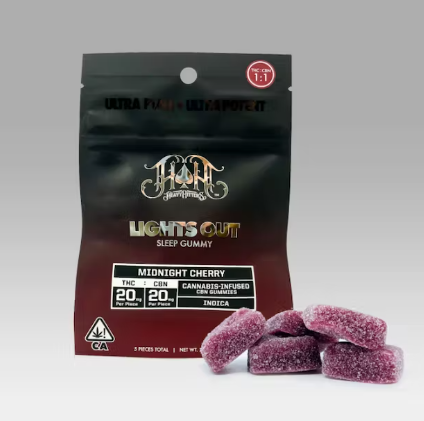 Buy Online Cannabis Infused Midnight Cherry from Los Angeles, California based Legal Cannabis Dispensary
2. Tangerine
A sativa dominant hybrid strain with fruity aroma accompanied with notes of mango. It has a THC content of 22%, although it does not work as a sedative. This strain alleviates chronic pain, inflammation, depression, muscle spasms or tremors.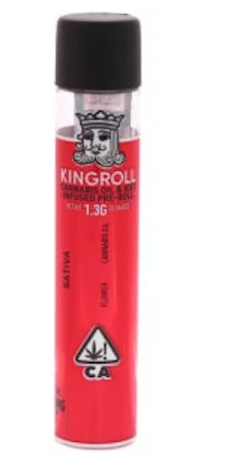 Buy Online Tangerine Cannabis Pre Rolls from Los Angeles, California based Legal Cannabis Dispensary
3. Master OG
This is an indica dominant strain with a pine scented aroma used primarily for to get relief from indigestion, nausea and lack of sleep.
4. Blue Blood
An indica dominant strain, which is a breed of OG Kush and Blueberry has a very sweet berry flavor. It comes with 20% of THC content but does not have psychoactive effects as the CBD content of the strain is 10%. This strain is good to get relief from any stomach disorder and depression.