Why Drink CBD?
CBD – cannabidiol – has anti-inflammatory properties, which helps in relief from joint pain, arthritis pain, and other sources of chronic pain. CBD comes in many forms like vape products, CBD oil, gummies, and even topical creams.
Include CBD in your daily routine by adding it to your regular coffee and tea drinks. CBD is an unstable product that can be broken down easily but in drink form, CBD is not broken down easily, preserving the potential benefits.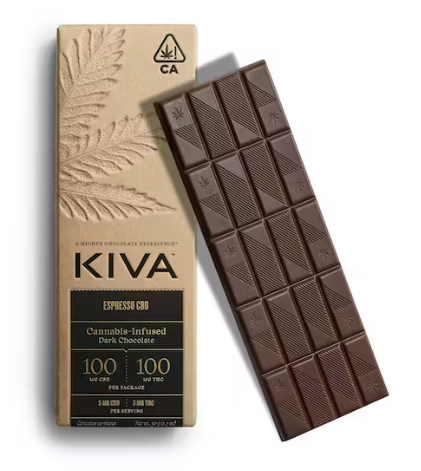 CBD Chocolates at Legal Cannabis Dispensary, California, LA
CBD and Caffeine
Caffeine is essential for most people to start the day but caffeine has some of its side effects, including heightened anxiety or even nausea. For some people, these side effects can be worse than others. Taking CBD with your caffeine can help keep you more relaxed.
How Much CBD Oil to Use in Drinks
Though most drinks recommend 15 mg of CBD, you can feel free to start with less and slowly work your way up. Everyone reacts to CBD differently. It is best to try anything new in smaller amounts first to see if you have an allergy or reaction. Once you can safely determine your tolerance to CBD, you can increase the amount.
Who Is CBD Right For?
The major benefits of CBD is that they reduce pain, inflammation, and stress. To be sure you are not at risk when it comes to taking CBD, meet with your healthcare practitioner to discuss. Some underlying conditions or use of certain medications may indicate a high-risk factor for some individuals.
Is CBD Safe?
Studies are still ongoing, but CBD is nothing new. It has been studied in the past few decades, and to date, there is no significant evidence that CBD poses any threats to the health of most healthy individuals. But having said so, it is advisable to take proper advice from a medical practitioner before taking CBD.