Canna-Veggie Frittata Recipe
Ingredients
8 large eggs
1/2 cup of milk
1/2 teaspoon of salt
1/4 teaspoon of pepper
2 tablespoons of cannabis oil
1 medium red bell pepper, seeded and thinly sliced
1/2 small red onion, thinly sliced (about 1/2 cup)
2 cups of baby spinach
4 ounces of feta cheese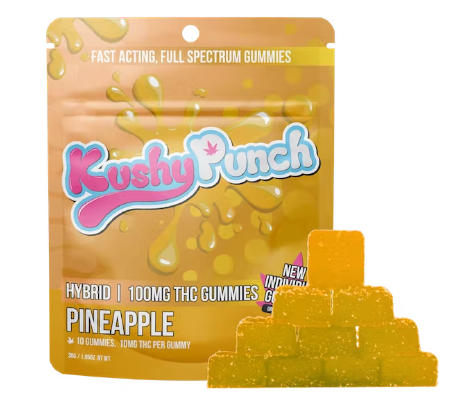 Cannabis Edibles available Online at NaturalAid – Legal Cannabis Dispensary, Sunland-Tujunga
Preparation
Step 1
Preheat the oven to 350 degrees F.
Step 2
In a large bowl, whisk together eggs and milk. Add salt and pepper.
Step 3
Heat cannabis oil in a large skillet over medium heat. Add onion and red pepper to the skillet and saute until the vegetables begin to soften. Add spinach and stir until wilted, usually about two to three minutes. Spread out the veggies evenly in the skillet, and slowly pour in the egg mixture. Sprinkle crumbled feta over the top.
Step 4
Without stirring, heat on medium-low heat until the eggs begin to solidify. Put the skillet in the oven, and bake for 15 minutes. Turn the broiler on high heat, and broil for about two minutes (keep an eye on it to make sure it doesn't burn). Remove from oven, and allow to cool for 5 minutes prior to serving.