Cannabis-Infused French Toast Recipe
Time Required: 20 mins
Course: French Breakfast
Servings: 2 Persons
Ingredients
Some Thick Texas Toast
1 1/2 Tablespoon of Non-Medicated Butter
Powdered Sugar
4 Eggs
1/2 Teaspoon of Salt
1 Teaspoon of Vanilla Extract
1 Cup of Milk
1/4 Cup of Sugar
3 Tablespoons of Maple Syrup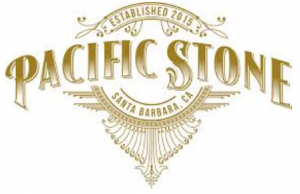 Pacific Stone Sativa Flower at Legal Cannabis Dispensary, Sunland, California
Preparation
Step 1
Grease a decent sized baking dish with non-medicated butter.
Step 2
With your Texas Toast slices combine and blend both of your butters together in a small bowl. Whisk and stir these suckers together until they are expertly one all-encompassing concoction.
Step 3
Spread that butter mixture on your Texas Toast, being sure to go "crust to crust" on each side.
Step 4
When you've finished that, take each piece of toast and strategically place it in that baking dish of yours.
Step 5
In a separate bowl, whisk together some salt, syrup, eggs, vanilla, milk, and sugar. Then, when all of those have been blended together, gently pour it over the bread that was lying in wait in the baking dish.
Step 6
After that, cover up that dish and place it in the fridge for a solid 8 hours.
Step 7
As you prepare to cook everything, make sure to have your oven fully preheated to 350°. When your beloved oven has hit that heat, throw in your baking dish (uncovered), and allow the whole batch to cook for 45 minutes or so. You'll know everything is "ready to go" when you start to see each piece sport a healthy, crispy brown color.
Step 8
At that point, pull them out of the oven, and toss them on a plate. Don't forget to cover each with a decent amount of powdered sugar and syrup.