Cannabis-Infused Green Thai Curry
Preparation time: 15 minutes
Cook time: 30 minutes
Curry serves: 2 servings
Curry paste serves: 8 servings
Ingredients
Curry paste:
1 roughly chopped Lemongrass stalk
4 garlic cloves
3 Thai green chilies
70 grams of ginger
6 lime leaves
1 bunch of coriander leaves and stems
2 tablespoons fish sauce
30 grams of palm sugar
5 tablespoons cannabis-infused coconut oil
Thai Green Curry:
2 tablespoons cannabis-infused coconut oil
2 skinless, boneless chicken thighs, cut into pieces
1 cup of coconut milk
1 tablespoon chopped coriander
1 tablespoon chopped Thai basil
1 cup sliced cremini mushrooms
1 chicken bouillon cube
1-2 lime wedges
Salt and pepper to taste
1 tablespoon medicated green curry paste (see above)
1 diced Thai chili pepper (optional)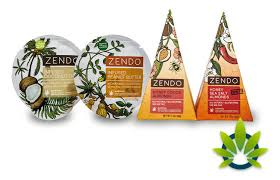 Method
Making your cannabis-infused curry recipe is simple. Here's what you'll need to do:
Curry Paste:
Combine all the paste ingredients in a food processor until it's fully blended into a fine paste.
Thai Green Curry:
Heat saucepan or wok over medium heat. Once hot, add one tablespoon of cannabis-infused coconut oil.
Add chicken pieces, and some salt and pepper to taste. Stir for approximately 5 minutes – until the chicken is almost cooked. Then remove chicken from heat.
Add mushrooms to the saucepan, and add more salt and pepper for taste. Sautee for approximately 3 – 4 minutes or until mushrooms are tender. Then remove from the saucepan.
Add one tablespoon of cannabis-infused coconut oil and curry paste to the saucepan and saute until fragrant (for about 1 – 2 minutes). Stir constantly.
Add the chicken bouillon cube. Once it has dissolved, add the coconut milk. Stir well and lower the heat to simmer for about 5 minutes.
Add the chicken and mushrooms back into the saucepan. Saute until cooked through. Add coriander and basil – cook for 2 minutes.
Garnish with Thai chili and fresh lime.
Serve and enjoy!