Every single day CBD is gaining trust and more and more people are starting to rely on CBD to alleviate many health conditions. Around 60% of the users consume CBD to relieve anxiety, whereas the other major group uses CBD as a muscle relaxer to eliminate chronic pain and physical stress. Various research works on cannabis states that this herb can help alleviate health conditions like anxiety, stress, chronic pain, and insomnia.
CBD
CBD or Cannabidiol is one of the compounds present in cannabis plants: hemp and marijuana. The usual effects of CBD are its soothing and calming properties. CBD works by interacting with the endocannabinoid system or ECS present in all mammals. The ECS controls various bodily functions and is responsible for maintaining homeostasis in the body. CBD acts as an external cannabinoid that triggers multiple receptors of the ECS and regulates bodily functions.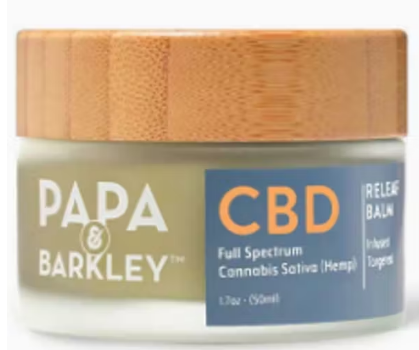 Get the Best Quality CBD Balm – Visit Our Store or Order Online Now
CBD and Muscle Pain
Post-workout inflammation or prolonged physical activity are the two primary causes of muscle pain. Apart from physical stress, several factors result in muscle pain, such as inadequate sleep and psychological stress. Luckily, CBD may help relieve those health conditions as well, ultimately preventing muscle pain and soreness.
Research suggests that it may work as a muscle relaxer, and some people use it for this purpose.
Cannabis plants contain two particular anti-inflammatory agents that act as muscle relaxers:
Delta-limonene, which is also in citrus fruits
Beta-myrcene, which is also in lemongrass and basil
CBD can act as a natural pain reliever when used in the right way. Remember, the dosage and the quality of CBD products play a vital role in their efficiency. If you are using CBD products for the first time, it's better to start with small amounts and then increase the dosage accordingly. Best to speak with a doctor before trying it.