We always crave for that childhood delicious comfort food from time to time. Honestly, when we are in our adulthood, we still crave for that melted marshmallows mixed with rice crispies and if we infuse it with our favorite plant, it becomes irresistible.
Cannabis Infused Rice Crispy Treats Recipe
Ingredients
1 bag miniature marshmallows (use fruit flavored marshmallows)
2 tablespoons cannabis infused butter
2 tablespoons coconut oil
5 cups crispy rice cereal
1/4 teaspoon almond extract
large pan
cookie sheet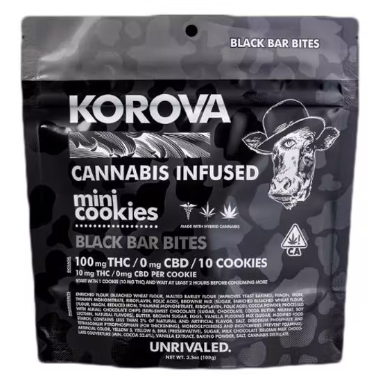 Cannabis Cookies at Medical Weed Dispensary, Sunland Tujunga, California
Preparation
Step 1
Spray bottom of cookie sheet with cooking spray.
Step 2
In pan over medium heat, melt butter, infused oil and extract together.
Step 3
Continue heating over medium heat and slowly add marshmallows to the mixture, stirring constantly to prevent scorching.
Step 4
When the mixture is well blended (remember don't overcook) remove from heat and immediately add cereal in small portions until the cereal is evenly covered.
Step 5
Spread out onto cookie sheet and press down with spoon into desired thickness.
Step 6
Allow to cool and then cut into individual portions (15-20 servings).
Step 7
Chocolate lovers can drizzle chocolate across the top before cooling.