Sometimes a drink of yours needs something really sweet to tickle your taste buds. It would be something awesome if sweetener added to your drink has the medicating and calming power of cannabis.
This sweetener – Cannabis-Infused Simple Syrup could be a major success for many cannabis-infused drinks you make. Make your own Cannabis simple syrup and boast among your friends and foes.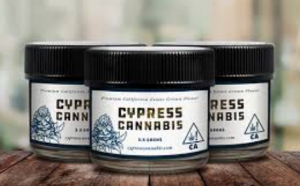 Ingredients
3 cups of filtered water
3 cups of fine granulated sugar
2 tablespoons of vegetable glycerin
2 grams of finely chopped or ground cannabis
Preparation
Start with combining water and sugar into a medium-sized pot. Bring to a boil and stir until the sugar fully dissolves into the water. Add the weed to the boiling mixture and cover the metal pot for 20 minutes.
Ensure the boil remains gentle so that the cannabis does not scorch and the mixture reaches decarboxylation. Then, add the vegetable glycerin.
Watch as it simmers for 5 to 6 minutes, removing the lid to ooh, ahh, and stir occasionally.
Pour the hot liquid through the cheesecloth and into a jar or bottle for safekeeping and future use.