Pot brownies, also known under the names of cannabis brownies or weed brownies, are some of the most common edibles. An old-school simple recipe – weed brownie recipe everyone should try.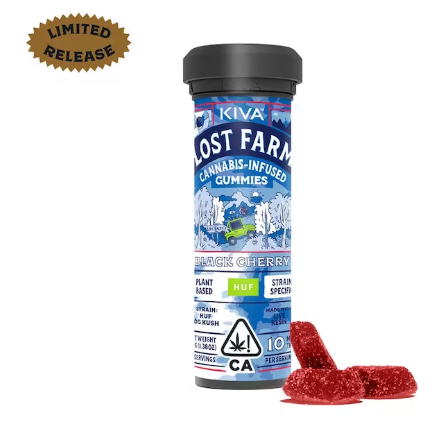 Cannabis Flowers available at Legal Cannabis Weed Dispensary
Preparation Time: 25 mins
Cooking Time: 1 hour
Course: Dessert
Ingredients
1/2 Cup Cannabis-Infused Butter
1 Cup White Sugar
2 Eggs
1/2 Cup All-Purpose Flour
1/3 Cup Unsweetened Cocoa Powder
1 Teaspoon Vanilla Extract
1/4 Teaspoon Salt
1/4 Teaspoon Baking Powder
3 Minced Mint Leaves (Optional: Add finely minced mint leaves to the batter to offset cannabis flavor.)
Frosting (optional)
3 Tablespoons Cannabis-Infused Butter "Softened"
1 Tablespoon Honey
1 Cup Confectioners' Sugar
Preparation
Step 1
Preheat the oven to 350 degrees F (175 degrees C). With cooking spray grease and flour an 8-inch square pan.
Step 2
In a large saucepan melt, 1/2 Cup of Cannabis-Infused Butter. Once melted remove from heat, stir in the 1 Cup of Sugar, 2 Eggs, and 1 Teaspoon of Vanilla Extract.
Step 3
Beat in 1/3 Cup of Cocoa, 1/2 Cup of All-Purpose Flour, Salt, and Baking Powder. Spread batter into prepared 8-inch pan.
Step 4
Bake in preheated oven for 25 to 30 minutes. Do not overcook.
Step 5
Let the brownies cool for 5 minutes. Bon appetite! You can now enjoy some delicious weed brownies!
How to Make Weed Frosting
Step 1
In a mixing bowl, combine 3 Tablespoon of Cannabis-Infused Butter (Softened), 3 Tablespoons of Cocoa, 1 Tablespoon of Honey, 1 Teaspoon of Vanilla Extract, and 1 Cup of Confectioners' Sugar.
Step 2
Stir until smooth. Frost brownies while they are still warm.