Cannabis-Infused Pineapple Upside Down Cake Recipe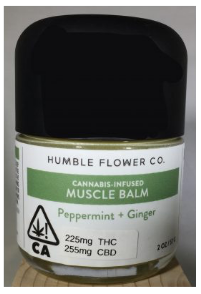 Cannabis-Infused Muscle Balm at Licensed Cannabis Dispensary
Ingredients
12 tablespoons of cannabutter
7 canned pineapple slices from a can, drained
2 cups of cake flour
2 cups of sugar
5 cups of light brown sugar, plus another 2 tablespoons
1 1/8 teaspoons of baking powder
75 cups of milk
A teaspoon of salt
5 tablespoons of dark rum
7 maraschino cherries
2 eggs
5 teaspoons of vanilla extract
Preparation
Step 1
Preheat the oven to 350 degrees Fahrenheit. Grease a pie-pan (a 9-inch one should do). Place the pineapple slices flat on the pan. Make such they touch but don't overlap.
Step 2
Combine 0.5 cups of brown sugar, 0.5 cups of white sugar, and 6 tablespoons of the cannabutter to a small saucepan on medium heat. Stir the mixture as the butter melts and spread it over the pineapple.
Step 3
Sift the salt, baking powder, and cake flour; set it aside. In a smaller bowl, whisk together the rum, milk, vanilla extract, and the final 2 tablespoons of brown sugar.
Step 4
In a large bowl, beat the last 6 tablespoons of cannabutter for up to two minutes; it is ready when it becomes creamy and smooth. Add 1.5 cups of white sugar and beat for up to five minutes until the mixture is light and fluffy. Add the eggs, one at a time, and beat thoroughly. Cut the mixer's speed to low, and add the flour mixture slowly. Continue mixing until everything is smooth.
Step 5
Add this batter to the pan, ensuring it is spread evenly. Continue baking for up to 55 minutes. You'll know it is ready when a toothpick inserted into the middle comes out clean. Put your cake on a wire rack and let it cool for 15 minutes.
Step 6
Run a knife around the edge of the pan to loosen the cake, and turn it upside down onto a plate; the pineapple pieces should now be on top! Add a cherry to the middle of each slice. Wait for up to an hour until the cake has cooled, and serve.