No matter how crazy your day was, this sweet, boozy cannabis-infused treat will always lift your 'spirit'.
Jamaican Me Crazy Recipe
Ingredients
Cannabis Tincture or Hash Oil
2 fluid ounces Dark Rum
1 fluid ounce Amaretto
3 fluid ounces Coconut Water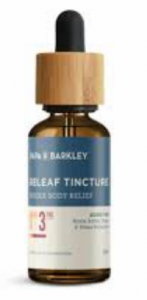 Buy Cannabis Tinctures Online from Legal Weed Dispensary, Sunland, California, LA
Preparation
Mix your desired amount of cannabis (oil or from tincture) with the rum. Then combine the cannabis infused rum, Amaretto, and coconut water in a shaker and strain over ice in a highball glass.
Recipe taken from Thirdmonk.net