A simple recipe for making cannabis-infused chocolate.
Ingredients
7 grams (1/4 ounce) good cannabis
170 grams (6 ounces) dark chocolate
28 grams (1 ounce) chopped or whole nuts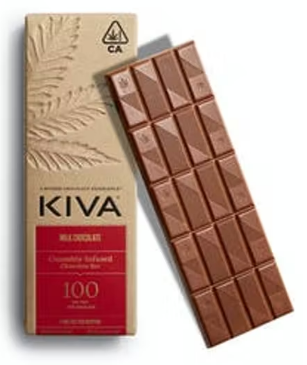 Shop Online for Cannabis-Infused Chocolates from NaturalAid – Los Angeles, California based Legal Cannabis Dispensary
Preparation
Step 1

Finely break the cannabis down, making sure it is ready when the chocolate comes to a melt.

Step 2

Break the chocolate into chunks and place it inside a microwaveable glass bowl.

Step 3

Place in the microwave and heat on high for thirty seconds before stirring in the ground cannabis.

Step 4

Now place the chocolate back into the microwave and heat on medium for an additional thirty seconds. If necessary, continue heating the chocolate in short increments until it is well melted.

Step 5

Once adequately melted, stir in the nuts and then use your favorite chocolate mold to shape your THC treats. Enjoy!