An ice-cold lemonade is one of the sweet things in life, and it becomes more lively when infused with pomegranate juice and cannabis.
Cannabis-Infused Pomegranate Lemonade Recipe
Ingredients
Two cups of ice
Eight to ten lemons (for juice)
Six cups of cold water
Two ounces pomegranate juice
Syrup equating to one cup of sugar
A pinch of salt
Two tablespoons of cannabis tincture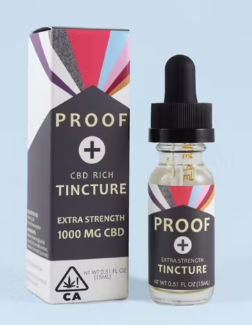 Shop Online for Cannabis-Infused Tinctures from Legal Cannabis Dispensary at Sunland-Tujunga, California
Preparation – For Cannabis Tincture
Preparation requires 80ml of vodka and about 22g of your desired weed variety.
Step 1
Put buds in the oven under a low heat of 100-110 degrees for about one hour. The weed is ready when it breaks between your fingers.
Step 2
Remove the weed from the oven and ground it to fine pieces then mix with some water. Let it soak in water for 12 hours to help remove any impurities.
Step 3
Remove excess water and put it in an airtight plastic/glass container then pour vodka. Cover the mixture and store for two weeks.
Step 4
Filter the mixture repeatedly until you get a clear liquid. The tincture is ready.
Preparation – Cannabis-Infused Pomegranate Lemonade
Step 1
Add the cold water to a pitcher.
Step 2
Add sugar and mix until all of it dissolves.
Step 3
Cut all lemons in half and squeeze the juice out into the pitcher.
Step 4
Add pomegranate juice and salt and tincture to the mixture.
Step 5
Stir and serve.