Cannabis-infused Gnocchi – Recipe
Pasta is a staple in most people's diet. It's filling, tasty, and affordable. Gnocchi, in particular, is especially hearty, and with this recipe, you'll also be left with the benefits of cannabis too.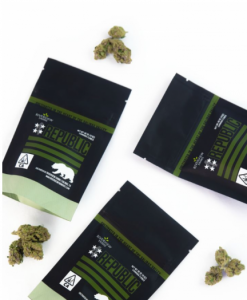 Cannabis Flower available at Legal Cannabis Dispensary, Sunland Tujunga, California, Los Angeles
Ingredients
3 baking potatoes
1 tbsp olive oil
1 egg, beaten
1 tsp baking powder
3 cups flour
Grated Parmesan cheese (optional)
salt
Preparation
Step 1
Boil the potatoes with the skin on in salted water. Once done, remove the skin and finely mash them.
Step 2
Mix all products together with a wooden spoon, then knead the mixture on a floured cutting board. Roll out the dough into thick squares and cut them into small pieces. Roll the pieces and press into one side with the back side of a fork.
Step 3
Boil as many pieces as you wish to eat at one sitting for a few minutes until they rise to the top of the water, and place all remaining gnocchi in a plastic bag for future use. Strain and rinse the gnocchi, and top them with your favorite sauce or grated cheese.